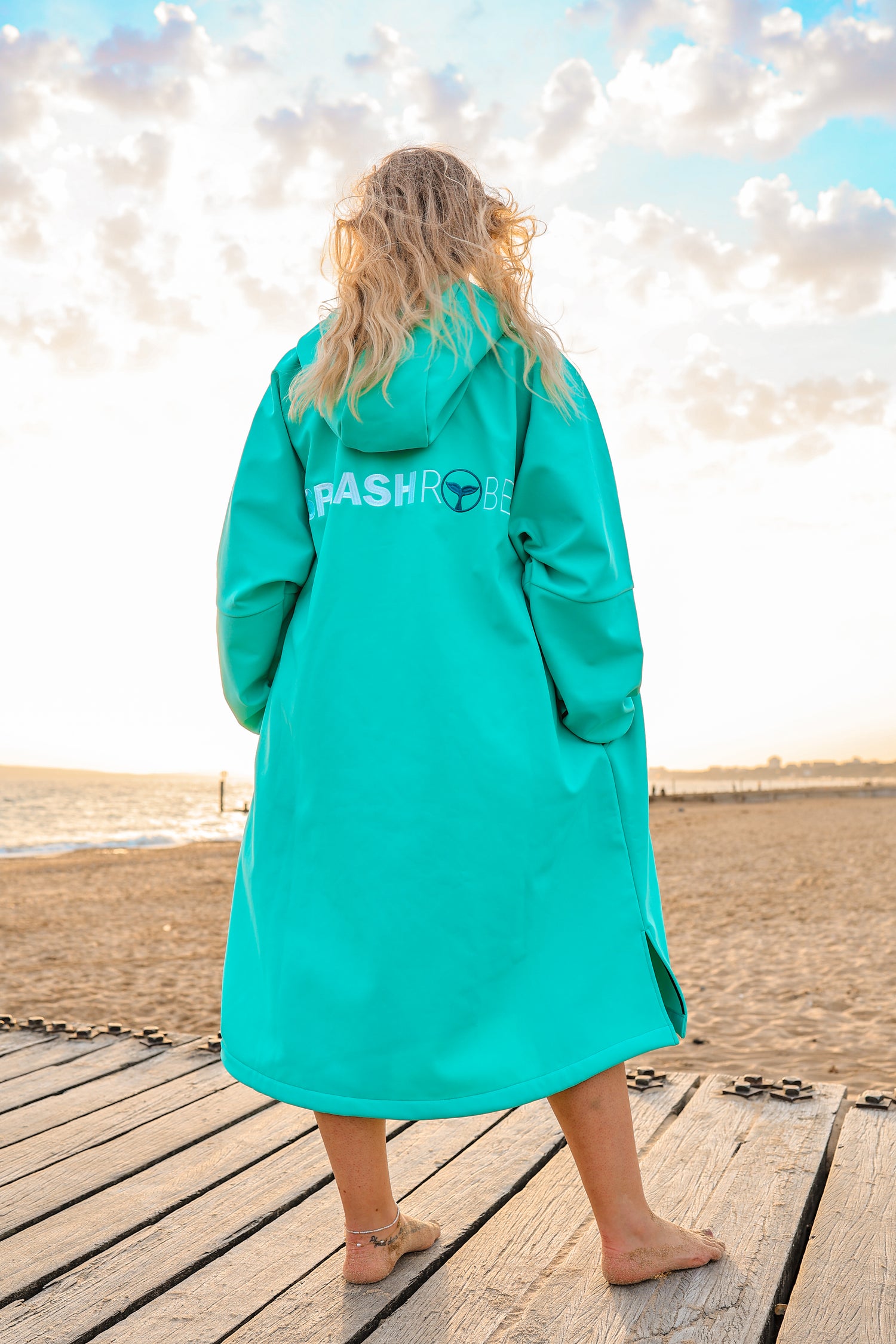 About SplashRobe
Based in Sussex by the Sea. SplashRobe have been itching for you to get your sticky mits on our unique robes since inception in January 2021. 
SplashRobe is providing the ever-expanding global community of open water and wet weather lovers with environmentally conscious, quality robes, swimwear and accessories made from recycled materials. 
Like your current robe, but better.
Each SplashRobe is made from 100% recycled fabrics, saving around 50 plastic bottles from landfill and oceans to help keep our planet cleaner.
Our founder, Ellie, is a marathon swimmer and English Channel relay swimmer who has been cold water sea swimming since 2018  so all products are designed with the real needs of swimmers in mind.
Sign Up Now
Featured in December's 'Outdoor Swimmer' magazine
Sustainable Merch - slow fashion
Introducing the SplashRobe